Melbourne Museum of Printing

EDUCATIONAL PROGRAMS
Typographic Perspective
CERTIFICATE AWARD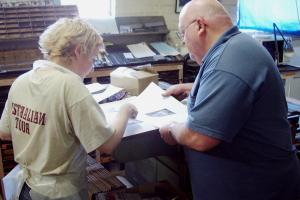 Typographic Perspective
Two Weeks Full-Time
Minimum 40 contact hours

.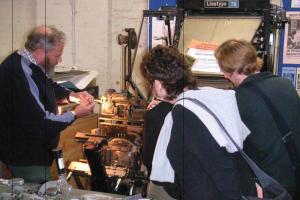 This course provides intensive training (for a maximum of three students) in a range of typographic issues. It shows the participant how various parts of the printing and typography jigsaw fit together. There is an emphasis on traditional methods of typesetting and printing.
Verbal, written and practical work cover the use of traditional measurements like points, picas and ems and the origins and correct use of symbols like hyphen, dash, apostrophe and quotations also ligatures and diphthongs. Leading and kerning are also put into perspective.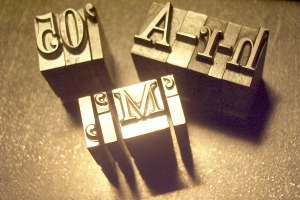 It is very much a hands-on experience: not just hand typesetting, but also typefounding, operation of Linotype and other linecasters, spacing and make-up of pages, letterpress printing, camerawork and platemaking for offset and offset printing.
The exact syllabus can be negotiated on case-by-case basis.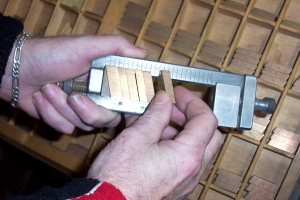 The "Certificate in Typographic Perspective" is awarded by the Museum to those who successfully complete the course.
Price per participant $1999 + GST added = $2199.
Price correct at March 2005 (unchanged since June 1997)
Call our Course Coordinator
---
Return to top